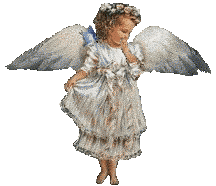 We have one Angel standing watch
Above us as we sleep,
Another gathers up the hopes
And dreams we wish to keep.


One Angel is the tiny voice
That whispers in our ears,
With words of love and comfort
To conquer grief and fears.


Of course we have one Guardian,
One friendship keeper too,
Another just to help us mend
The thoughtless things we do.


We have a Guardian of Love
Who protects our destiny,
And helps us with our soulmate
Who with we were meant to be.


We have a host of Angels
That keep us company,
In order that we become
The best that we can be.


~ Anonymous ~

May you always have an Angel by your side,
Watching out for you in all the things you do;
Reminding you to keep believing in brighter days,
Finding ways for your wishes and dreams to come true;


Giving you hope that is as certain as the sun,
Giving you the strength of serenity as your guide,
May you always have love and comfort and courage.
May you always have an Angel by your side.


May you always have an Angel by your side,
Someone there to catch you if you fall;
Encouraging your dreams,
Inspiring your happiness,


Holding your hand and helping you through it all.
In all of our days, our lives are always changing;
Tears come along as well as smiles.
Along the roads you travel,


May the miles be a thousand times more lovely than lonely;
May they give you gifts that never, ever end;
Someone wonderful to love
And a dear friend in whom you can confide.


May you have rainbows after every storm,
May you have hopes to keep you safe and warm,
And may you always have an Angel by your side.



Last night I had a dream
It had a tale to tell;
I dreamed I saw an angel ...
Poor thing, he wasn't feeling well.


His body bruised and battered,
His wings were ripped and torn;
This angel could hardly walk,
He looked so tired and worn.


I walked right up to him to ask,
"Angel, how can this be?"
He turned around and paused a bit,
Then he spoke these words to me:


"I'm your Guardian Angel,
A great task as you can see;
You've run amok most all your life,
Look what it has done to me."


"These bruises are from shielding you,
In times both dire and ill;
Those alcoholic bouts and drugs you've used,
I've often paid the bill."


"You see my wings are ripped and torn.
How often they have flown you
From evils unaware;
Each mark is it's own story
Of deadly wounds destroyed."


"You made me wish ... more than once,
That I was unemployed;
If only you could make it,
Standing on your own."


"Oh, don't you fret or worry,
But please try to remember ...
I'm getting old and frail."


I could not believe all I had heard,
Let alone how much he cared;
I wept upon his shoulder,
Then left him in despair.


The next day I sat and pondered,
Should I really try?
And in the distance
I thought I heard ...
A frail old angel cry.


~ Author Unknown ~

Touch my heart and I'll touch yours
With a gentle word or two,
For kindness bears the sweetest fruit
That makes our dreams come true.


Touch my life with tenderness
And fill my cup with love.
Share my dreams as I share yours
Beyond the stars above.


Take my hand as I grow old
And lead me when I'm blind.
Show me that you really care…
Good Friends are hard to find


Touch my heart and I'll touch yours
A little more each day
And then we both find happiness
Somewhere along the way.


Author Unknown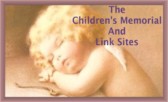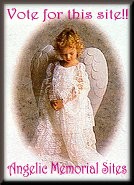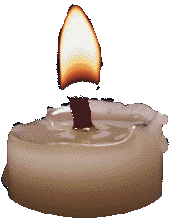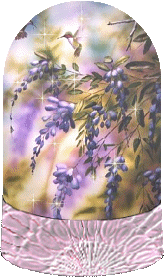 Bars by CutiePi